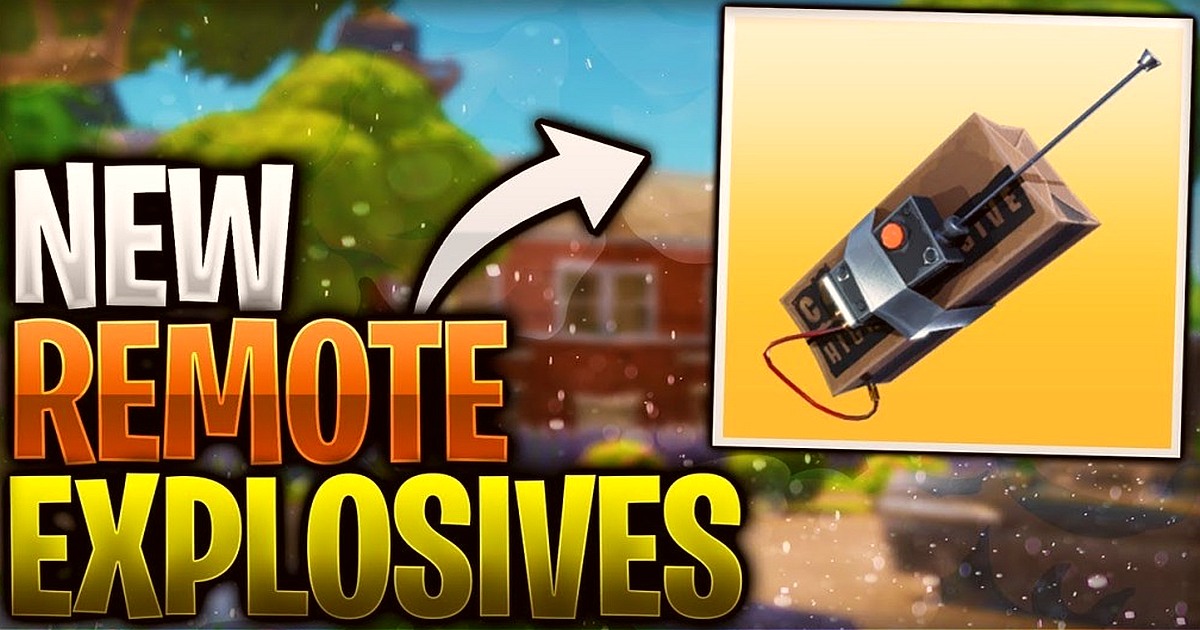 Epic Games is behind the application of a recent nerf that involves the Remote Explosives explosion radius in the Fortnite Battle Royale. After being disabled temporarily for a short time on July 24, it is back in the game. The disable occurred after Epic found that Remote Explosives would not deal structure damage after player damage. Now that it is rectified, it is again a part of the game.
Rook, the Lead Item Designer for Fortnite, commented on this problem after it had initially occurred. He said that it was thanks to a nerf that was botched and came as a Remote Explosives addition along with the most recent patch, V5.1. Rook went on to say that they had tried to unify the structure damage radius of six hundred units, along with the player damage radius of four hundred units, in order to utilize the smaller number. However, confirmation showed that now, after carefully testing new values, that destruction radius now agreeably meets somewhere in the middle.
Rook said that their overall thinking should have caused one single charge to be able to destroy a wall and the wall it is attached to, but the radius needed to increase. He stated that he would be coming back with an update once they reached a final decision on the situation. He did exactly what he said he would do, issuing another statement once the live Remote Explosives came back on board.
The damage radius of the Remote Explosives, according to Rook, is now set at five hundred-twenty units instead of the six hundred and four hundred units for structures and players, respectively, in previous versions.
He further went on to explain the Epic Games has plans to adjust device availability in the near future as well as reducing the greatest stack size. He said that the feedback they had been receiving from the community had shown that the item availability here was just too high.
Rook asks that players keep an eye out for changes coming in the future and puts out a call that they would also offer feedback to Epic after taking the time to test the Remote Explosive effectiveness, now that everything has been dealt with.
In the mean time, it has been announced by the official French Twitter account, that Playground Mode 2.0 is set to go live right now. Stay tuned for even more Fortnite news and updates.