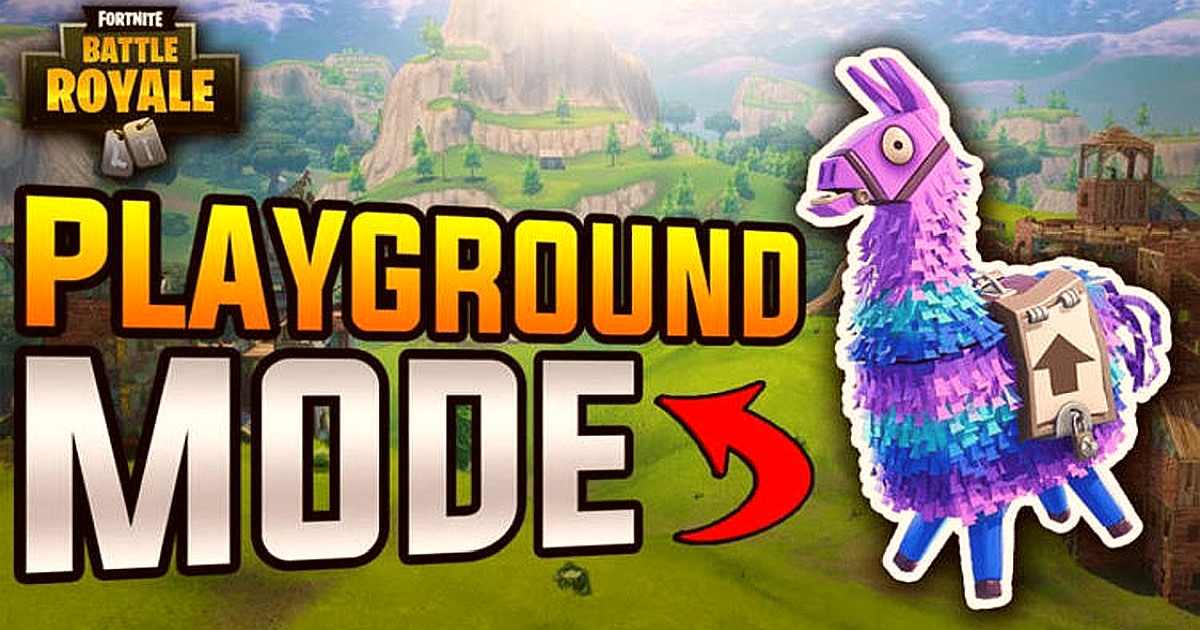 In an upcoming patch, 5.10, Fortnite will see the return of the Playground mode, set to happen on Wednesday, according to Epic Games. Team select options will also be available in the new Fortnite version, as will additional loot and the option to ride on all terrain karts.
In light of how much more loot will be available, not much has been revealed as of yet. However, there had been previous complaints that there simply was not enough stuff to pick up. Several types of construction materials have been available, but it has been lacking in things players actually want to use.
The original design purpose for Playground mode was that it was to be a testing grounds for players to test new weapons and building structures as well as practicing their skills in general, in groups of up to four. It had to be removed, however, shortly after its release on June 27, because of a string of errors. There was also an abnormal wait time involved in order to just get into the game.
In Playground Mode, there are no worries about being killed by other Fortnite players. In fact, you will be able to jump in, doing whatever you would like to, all with an unlimited number of respawns. The only catch is the sixty minute time limit. After that time, everything you have done is wiped clear. In spite of that, some players did manage to do some amazing things in Playground Mode. It is likely we will see a resuming of this as we go into the next round with this mode.
Playground mode returned again, earlier this month, but had to be removed a second time. The promise of yet another return came with an additional promise of more features in addition to ones already announced. New features include…
1v1's and 2v2's
Controllers with aim assist
The ability to edit other player's structures
Traps that affect enemies and teammates correctly
The ability to highlight teammates on map
The ability to damage enemies with pickaxe
It is still not entirely clear whether all of these features will make it into the Playground mode return all at once when it returns on Wednesday. It seems appropriate, however, that it does correspond with the one-year anniversary of the acclaimed game.
Stay tuned for even more upcoming Fortnite updates and news.